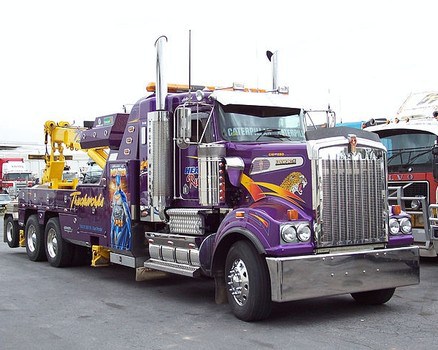 This is unusual!
It is the annual Tow Truck gathering in Lake George May 30 to June 1.
This is a fun event to see some of the most amazing tow trucks imaginable.   There will be dozens of souped up tow trucks, lots of vendors and plenty of food.  There will even be a beauty contest to pick the most beautiful tow truck of the bunch.  And don't forget to bring the kids, too.  The sprawling Great Escape Amusement Park is just down the road and they are offering family discounts when you use the festival code (see website below).
And how amazing are these super tow trucks?  Watch as one lifts an entire tractor trailer off the ground just with his hook!  Amazing.
What:  The Empire State Tow Show
Where:  Fort William Henry Resort, Lake George
When: May 30-June 1
Website:  http://www.estranys.com/