Festivals are a staple of New York, be it in the north country with Bobcats, Bears and Brews at the Zoo, or the Buffalo Chicken Wing Festival. Here, we look to catalog many of the festivals this great state has to offer each year.
We'll provide you with features as we, too, travel around the state to some of our favorites — like Ithaca's Apple Harvest Festival — and the ones we just had to check out –like The Great Chocolate Train Wreck Festival in Hamilton.
Please take some time to browse through our festival listings, where you'll find descriptions, photos, directions and what else there is to do in the area.
If you are a festival organizer and don't see your festival here, please help us build our listing by submitting your festival.
Continue reading to meet "The Festival Fanatics!"
Meet the Festival Fanatics!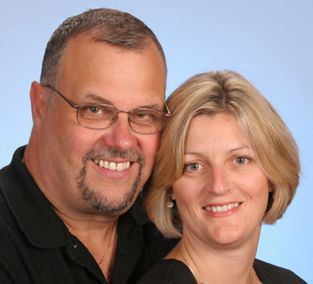 Hello, we are "Big Chuck" and Trish D'Imperio.  I am a longtime award-winning radio broadcaster and Trish has been an educator for fifteen years.  We are both natives of Upstate; I'm from Sidney (Delaware County) and Trish is from Cooperstown (Otsego).
There is nothing we like better than to hop in the car and visit a festival around the state. We love it!  The food, the fun, the people and the excitement.  I think the only thing we like better than visiting a long standing festival is when we go to  a brand new one!
New York State hosts more than 3,000 festivals so obviously we cannot hit them all, but the ones we become aware of well, we will pass it on to you!  So far more than 80,000 folks have clicked into our festival website to see what is going on, and we hope you will keep us bookmarked and visit us often to see what is going on in festive New York State.
See you at a festival!