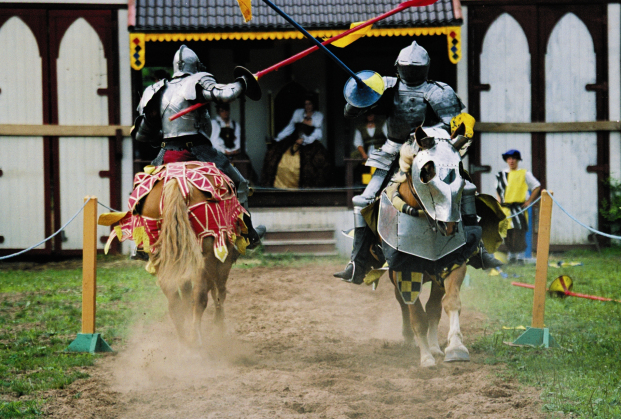 The Sterling Renaissance Festival has been entertaining families for decades (it opened in 1976) with their hundreds of live performers, bad guys in stocks, damsels in distress, jousting knights and the infamous water dunking board.  Oh, and the famous turkey legs!
This medieval event is such a tradition, that many  families go every year.  And you are welcome to dress up in capes, gowns, robes and armor and join in the fun.
The festival runs from July 5 through August (weekends only).
What:  Sterling Renaissance Festival
Where: Sterling N.Y.  (Cayuga County, about an hour northwest of Syracuse)
When: Summer weekends from July 5
Website:  http://www.sterlingfestival.com/