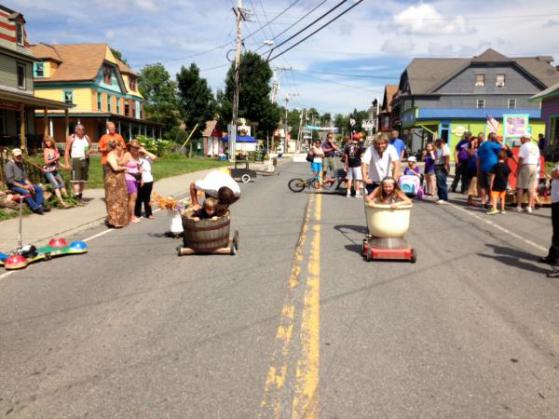 Tannersville, in Greene County, will be holding their 6th Annual "Crazy Race and Festival" on July 26th.
This is a fun community-wide event that is not afraid to "fly its freak flag."  You never know what you will see coming down Main Street at this festival.
Build a racer from a flower pot, garbage can, bed or anything you can imagine and join in hte race!. All they ask is that no motors are allowed and you must be able to stop and steer! Festival with craft vendors and music all day line both sides of the street.
What:  6th Annual Crazy Race and Festival
Where:  Tannersville (Greene County)
When: Saturday July 26
Website:  http://www.communityeventsny.com/