HURLEY HISTORIC STONE HOUSE DAYS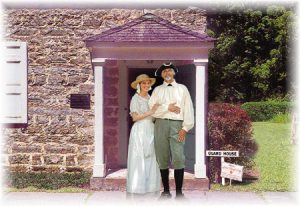 Each year on the second Saturday in July, some of America's oldest stone houses —all private homes— are opened to the public. This year, several of the 200–300-year old homes in the old Dutch village of Hurley, settled 350 years ago, will be open for your enjoyment. The time you spend in each house is at your discretion.
With ten ancient stone houses all within a quarter mile, Hurley's entire Main Street is listed on the National Registry of Historic Places.  There will be a Colonial Militia demonstration, live music, food and fun for the whole family during this once-a-year opportunity to actually "step into history" and enter these precious historic treasures.
ESSENTIALS:
Where: Hurley (Ulster County)
When:  Saturday, July 13, 2013
When: 10 a.m. to 4:00 p.m. (Houses close promptly at 4)
Website:  http://www.stonehouseday.org/