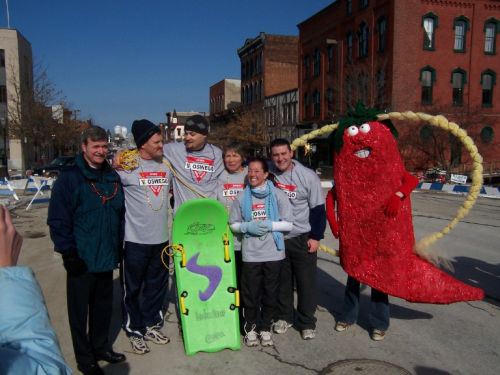 Warm Up Oswego is a festival about… you guessed it, warming up!
Coming in the dead of winter, this annual festival aims to get your heart, body and soul sweating. Be it at the bonfire, listening to choirs perform, seeing what local food and merchandise vendors have to offer, step dancing, adult barn dancing, karate exhibitions and classes, or one of our favorites — the costume sled race.
There's fun for everyone. There's even a 5K attached to this great event.
So check out Warm Up Oswego this February.
ESSENTIALS
When: Feb. 1-2, 2013
Where: Oswego, NY
Website: http://warmuposwego.com/