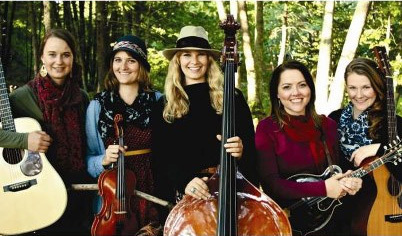 It's the 3rd annual Winter Village Bluegrass Festival.  This is a fun, relaxing and inspiring weekend music experience. Winter bluegrass festivals provide musicians and music lovers the opportunity to hear great music, jam with friends, and learn new tunes, while enjoying the warmth and comfort of an indoor venue. It's bluegrass without the port-o-potties!
This popular event takes place at the La Tourelle Resort and Spa in Ithaca, N.Y.  The festival begins on Friday, January 25, 2013 with a special workshop and acoustic performance by the famous Gibson Brothers, and it rolls nonstop all the way to the Sunday Gospel finale.
ESSENTIALS
What: Winter Village Bluegrass Festival
Dates: January 25-27, 2013
Where:  La Tourelle Resort, Ithaca, NY
Times: Varying (check webstie)
Website:  www.WinterVillageBluegrass.org
Here is a video of one of The Gibson Brothers' most recent Ithaca appearances!