Friday Nov. 30, 2012 would be a wonderful day to explore historic downtown New Paltz with their "Unwrapping Festival" throughout the business district.
Stroll Downtown and enjoy great company, beautiful sights and the best shopping in the Hudson Valley.  Meet at 6:00 pm at Water Street Market, have a gnome hunt, meet Santa, and then head around town with stops for hot cocoa, window-gazing, and a special performance by Barefoot Dance Company to usher in the holiday season! Attendees will receive a coupon good for a 20% discount on one visit to over 25 downtown businesses over the weekend.
Don't forget to get your passport.  Start at Water Street Market, 10 Main St., receive Passport coupons valid at  businesses for the whole weekend. Holiday windows are unveiled. Enjoy cider, cookies, goodies, and events in stores. Gnome Hunt along the path of participating stores throughout the village – children keep whatever Gnomes they find. Take a guided walking tour of the participating downtown shops or use the information picked up at Water Street Market to find them. Festivities end with a surprise special event in front of Verde and Handmade on North Front Street.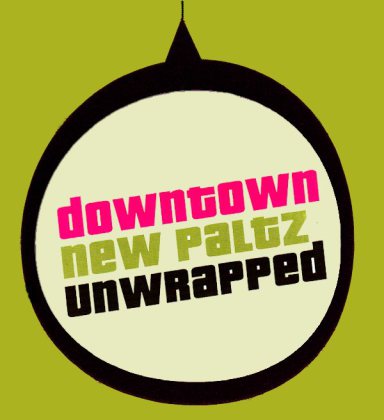 ESSENTIALS
Where: New Paltz, NY (Ulster County)
When: Friday November 30, 2012
Time:  6:00 p.m. to 8:00 p.m.
Website:  http://ulstercountyalive.com/event/downtown-new-paltz-unwrapped