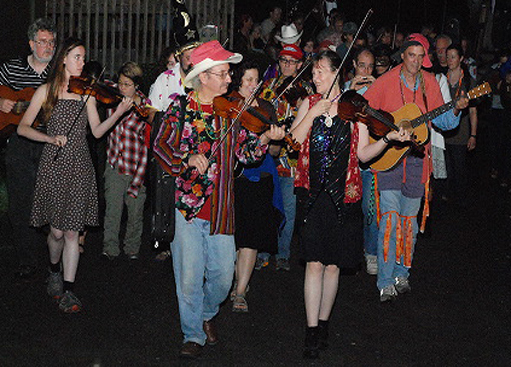 The Ashokan Center's annual Maple Fest celebration on Saturday, March 1st, is a favorite of families near and far because it has something for everyone!
Join us for an all-day pancake breakfast hot off the grill topped with Ashokan Maple Syrup in our beautiful and spacious dining hall. Tap a tree and watch syrup being made. Try your hand at Blacksmithing. Enjoy singing and dancing with Jay and Molly and Mike + Ruthy, and a fantastically fun and engaging puppet show with Grian MacGregor and the Ivy Vine Players. Get outside for an invigorating guided hike on Ashokan's inviting woodland trails to see the Cathedral Gorge and our Historic 1885 Covered Bridge.
The temperature heats up in the evening for Ashokan's Maple Gras, with a Cajun themed jam session, food, music, and dancing. You won't want to miss Chef Jill's take on Cajun food, and a free dance lesson will have you moving all night to the grooves of Krewe de la Rue.
ESSENTIALS
What: Ashokan Maple Festival and Mardi Gras
When:  Saturday, March 1
Where: Ashokan Ccenter, 477 Beaverkill Road, Olivebridge (Ulster County)
Website:  https://www.facebook.com/events/669740956421754/