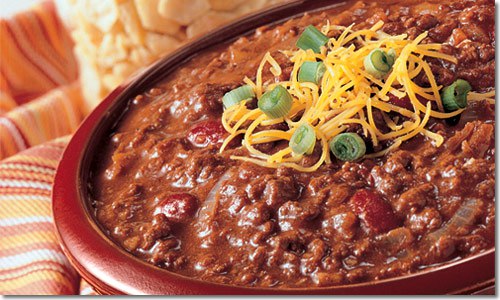 The 16th Annual Great Downtown Ithaca Chili Cook-off will take place February 15th , 2014 11:30am-4:00pm featuring chili prepared by approximately 30 restaurants as they compete for the titles of Best Meat/Overall Chili, Best Vegetarian, and People's Choice Chili. In addition to Chili, there are other Chili related food items. The Chili Cook-off will feature a farmers market with vendors and local wineries, breweries, and farmer's sampling their goods. All activities will take place on the Ithaca Commons and surrounding streets.
There will be other events occurring throughout the day of the cook-off including the Chili Olympics, Hot Pepper Showdown, Chili 'Stache Competition, and Chili Idol Karaoke.
This is always a huge festival as thousands descend on The Commons in downtown for a warming bowl of chili.
ESSENTIALS:
What: Ithaca Cjili Festival and Cook-Off
Where: Downtown Ithaca (The Commons)
When:  February 15, 2012, 11:30 to 4
Website:  http://www.downtownithaca.com/ithaca-events
http://www.downtownithaca.com/ithaca-events/The%20Great%20Downtown%20Ithaca%20Chili%20Cook-off