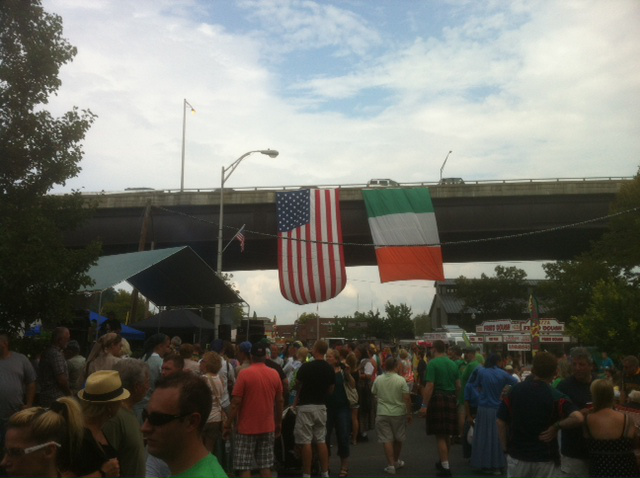 The Festival Fanatics dropped in to the "Hooley on the Hudson" on Sunday in Kingston.  It was a great party for sure!
An "Irish hooley" is simply a reason to throw a party and Kingston did that with great fanfare!  Thousands crowded the old Rondout waterfront area.  Three stages provided non stop traditional Irish music and dance performances.  Barbecue seemed to take over from the traditional Irish fare of corned beef and cabbage.  And the cookers were smokin'!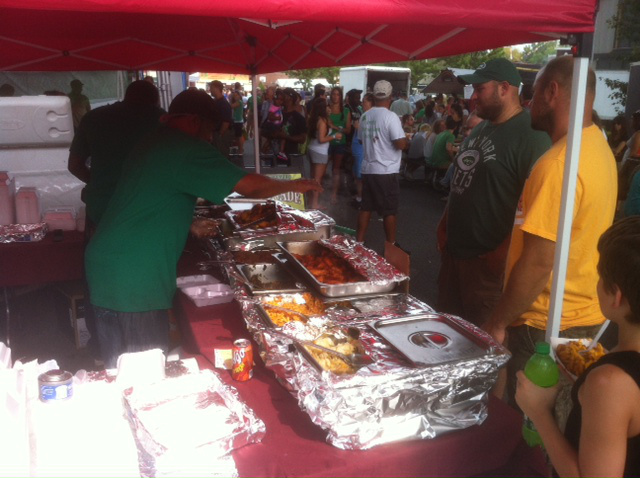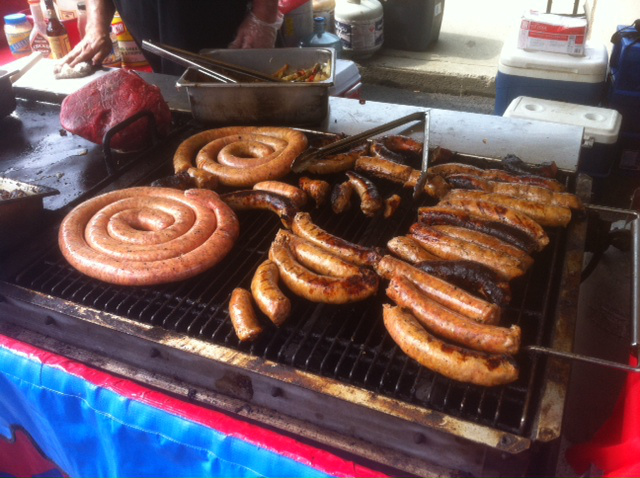 Large crowds gathered around the docked "party boats" along Rondout Creek, which empties into the Hudson River.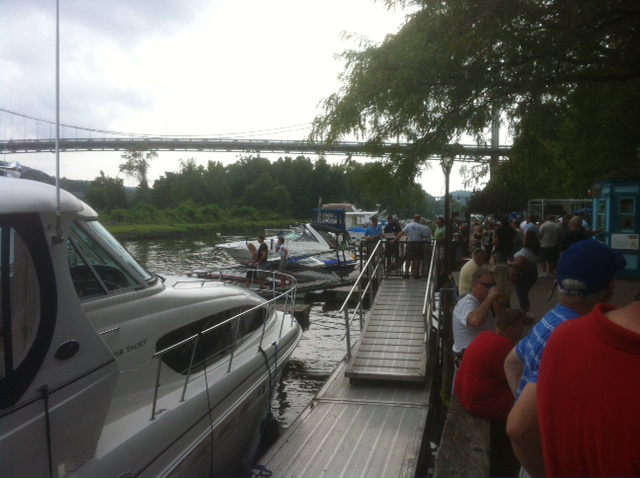 One food vendor, Catskill Mountain Wings, was proud enough of his product to display all of his trophies out where everybody could see them!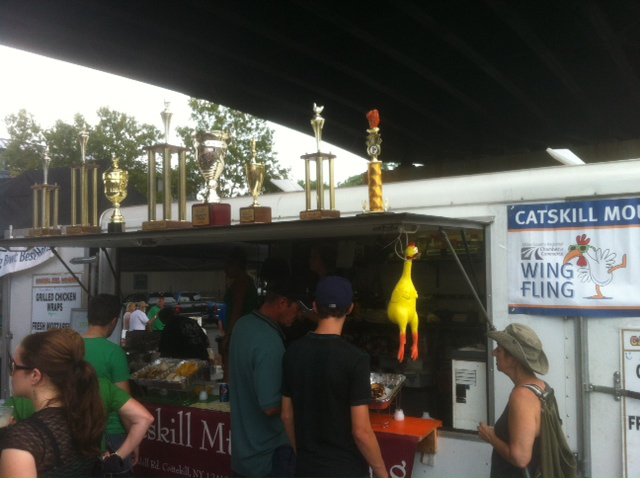 The restaurants and cafes and pubs in the historic Kingston waterfront area were packed with festival goers.  Many places put tables and chairs out on the sidewalks.  All traffic was forbidden on this day in the Rondout.  It was hot and humid so a place at an outdoor table was a prime spot!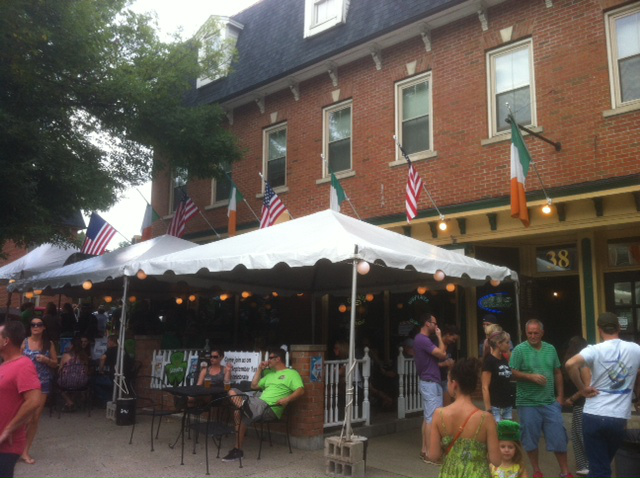 Music, fun, food, fellowship and Guinness….now that is an Irish Hooley!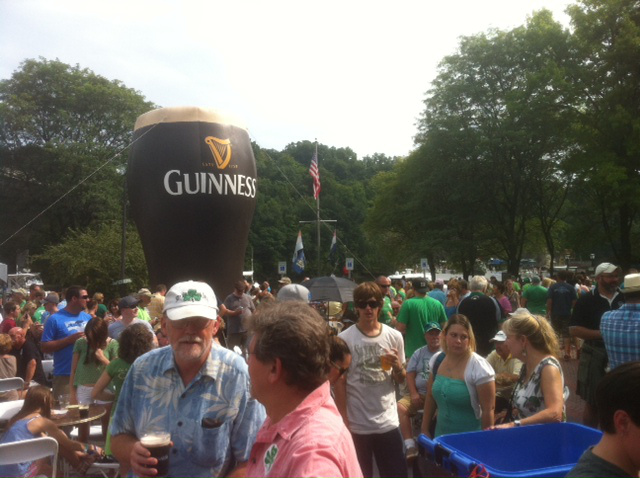 Take a look at our video!